Il corpus KIParla. Tra linguistica dei corpora e sociolinguistica dell'italiano
Silvia Ballarè

Università di Torino

Caterina Mauri

Università di Bologna

Massimo Cerruti

Eugenio Goria

Università di Torino
Abstract
In this paper we introduce the main features of the KIParla corpus, a new resource for the study of spoken Italian. Among other specific features, KIParla provides access to a wide range of metadata that characterize both the participants and the settings in which the interactions take place. Furthermore, it is designed to be shared as a free resource tool through the NoSketch Engine interface and to be expanded as a monitor corpus.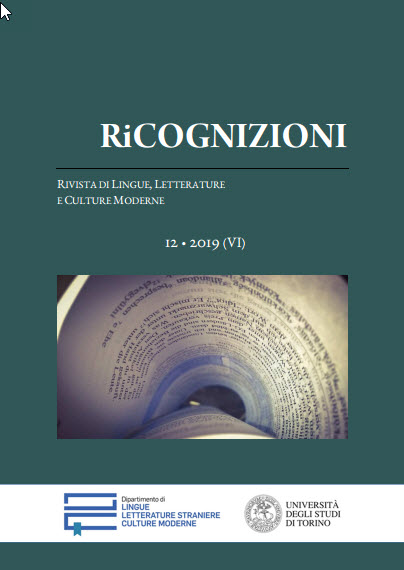 How to Cite
Ballarè, S., Mauri, C., Cerruti, M., & Goria, E. (2019). Il corpus KIParla. Tra linguistica dei corpora e sociolinguistica dell'italiano. RiCOGNIZIONI. Rivista Di Lingue E Letterature Straniere E Culture Moderne, 6(12), 275-278. https://doi.org/10.13135/2384-8987/3989
RiCognizioni is published under a Creative Commons Attribution 4.0 International License.
With the licence CC-BY, authors retain the copyright, allowing anyone to download, reuse, re-print, modify, distribute and/or copy their contribution. The work must be properly attributed to its author.
It is not necessary to ask further permissions both to author or journal board.