Lineas umbrasque facere ausi sumus. Gellius, Chalcidius and Plato's translation
Carlo Delle Donne

Università di Salerno
Abstract
The article focuses on two instances of Latin translations of Plato: a passage by Gellius relating to the Symposium; and a commentary on the Timaeus by Chalcidius. Notwithstanding the difference in culture and intent between the two authors, a basic analogy seems to emerge regarding the nature of translation and its conceptualisation: translating entails re-producing a model; but every reproduction is, as such, defective with respect to its paradigm: for this reason, the Latin rendering of Plato's Greek may aspire, at most, to be an adequate, albeit inferior, transposition of it. In other words, the same model/copy device that pervades Platonic philosophy seems to apply to translation practice; the Platonic background of Gellius and Chalcidius thus seems to guide their way of conceiving translation from Greek into Latin.
Downloads
Download data is not yet available.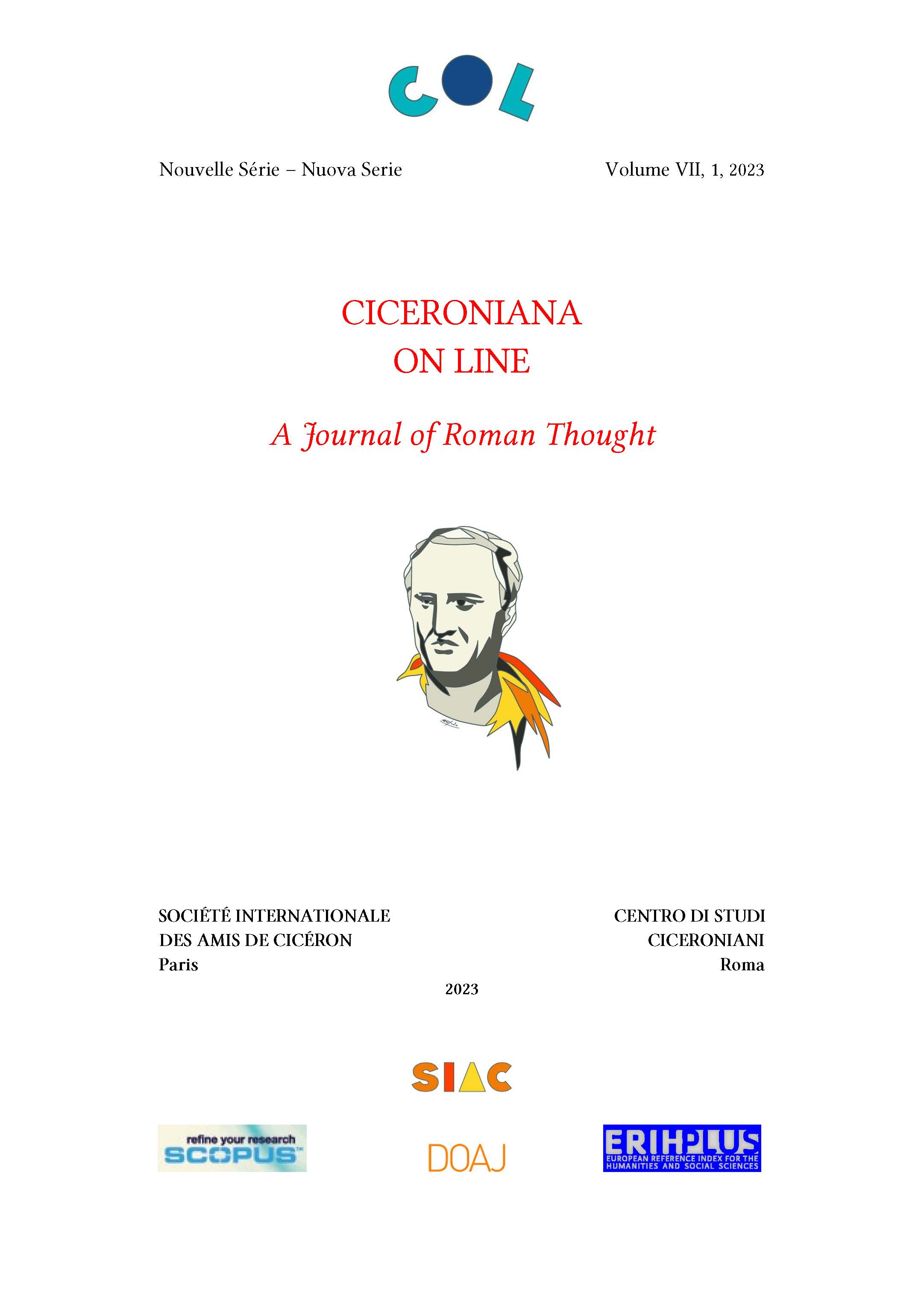 How to Cite
Delle Donne, C. (2023). Lineas umbrasque facere ausi sumus. Gellius, Chalcidius and Plato's translation. Ciceroniana on Line, 7(1), 221-232. https://doi.org/10.13135/2532-5353/7742
Section
Intellectual Life at Rome and Beyond
Copyright (c) 2023 Ciceroniana on line
This work is licensed under a Creative Commons Attribution-ShareAlike 4.0 International License.
Authors who publish with this journal agree to the following terms:


Authors retain copyright and grant the journal right of first publication with the work simultaneously licensed under a Creative Commons Attribution License that allows others to share the work with an acknowledgement of the work's authorship and initial publication in this journal.
Authors are able to enter into separate, additional contractual arrangements for the non-exclusive distribution of the journal's published version of the work (e.g., post it to an institutional repository or publish it in a book), with an acknowledgement of its initial publication in this journal.