Consignatas in animis notiones. Cicero on Platonic reminiscence (part I)
Carlo Delle Donne, CDD

Università di Roma "La Sapienza"
Abstract
This article examines the function that Plato's theory of reminiscence plays in select passages in Cicero. Granted that Cicero's support for this theory cannot be established in any definitive way, it is nonetheless very likely that Cicero felt it was a valuable theory for two reasons: (i) it was able to connect the soul and true being, which is that of the intelligible forms; and, (ii) it legitimised the aspiration to engage in activities that do not involve the body but exclusively the soul (activities such as divination).
Downloads
Download data is not yet available.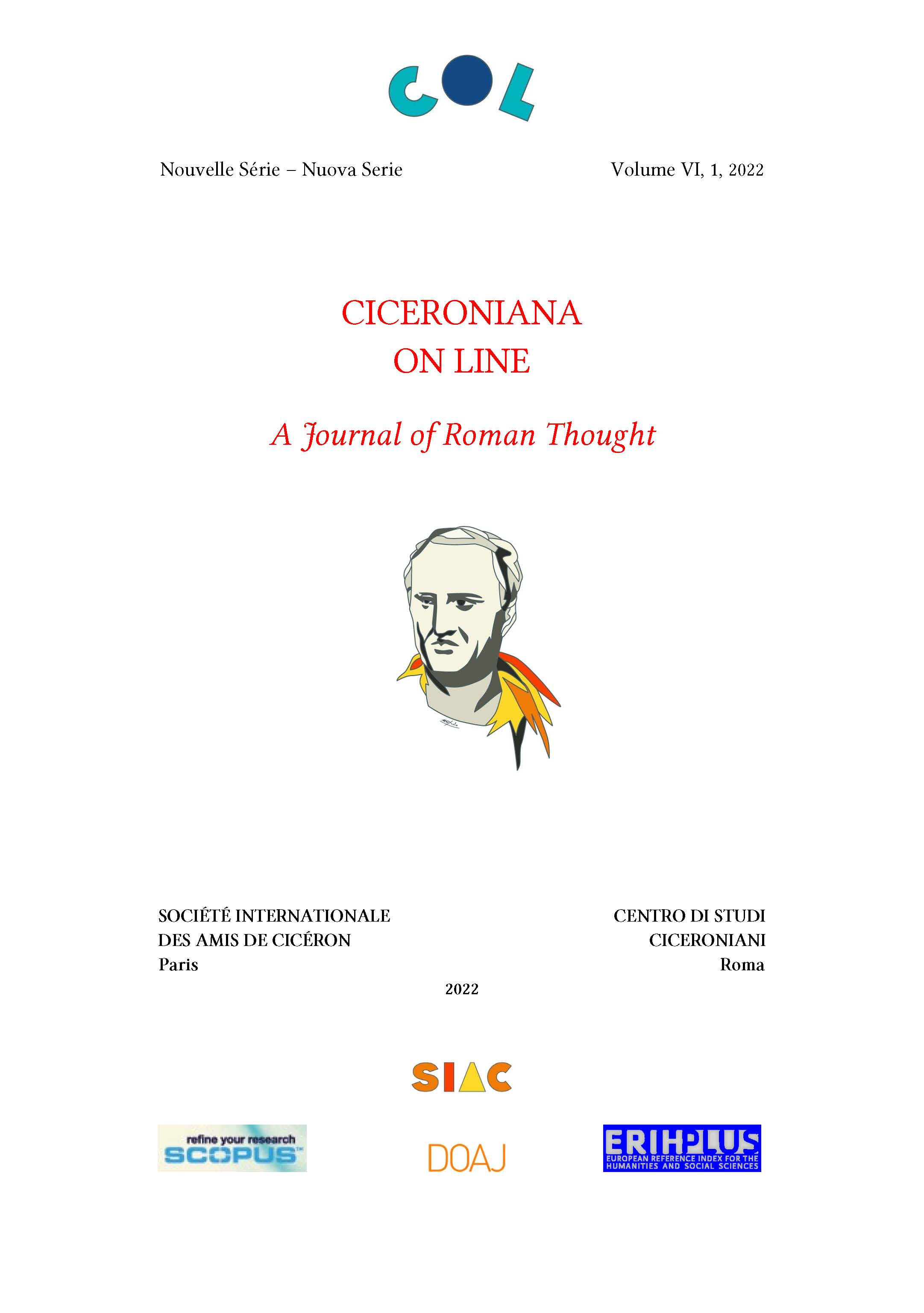 How to Cite
Delle Donne, C. (2022). Consignatas in animis notiones. Cicero on Platonic reminiscence (part I). Ciceroniana on Line, 6(1), 31-54. https://doi.org/10.13135/2532-5353/6869
This work is licensed under a Creative Commons Attribution-ShareAlike 4.0 International License.
Authors who publish with this journal agree to the following terms:


Authors retain copyright and grant the journal right of first publication with the work simultaneously licensed under a Creative Commons Attribution License that allows others to share the work with an acknowledgement of the work's authorship and initial publication in this journal.
Authors are able to enter into separate, additional contractual arrangements for the non-exclusive distribution of the journal's published version of the work (e.g., post it to an institutional repository or publish it in a book), with an acknowledgement of its initial publication in this journal.