The absence of landscape. Reconstructing educational spaces in Cicero
Matilde Oliva

Florence University
Abstract
Starting with the Partitiones oratoriae, the only Ciceronian work to present itself as a non-staged dialogue, this contribution investigates the spaces and settings of the various "didactic" moments in which Cicero is the protagonist. This with the objective to outline a new category of landscape, the didactic landscape, understood as the setting – real or imagined – of those occurrences in which Cicero presents himself explicitly as a teacher; instances that coincide with the space of the villa of Tusculum in a moment of otium. Anticipated in and prefigured by Crassus' Tusculanum in the De oratore, Cicero's villa in Tusculum is thereby studied as a real or parodic didactic setting in the Letters and as an evocative and personal one in the Tusculanae disputationes. The analysis suggests the hypothesis that this villa may constitute the environment of Cicero's didacticism as also described in the beginning of the Partitiones oratoriae.
Downloads
Download data is not yet available.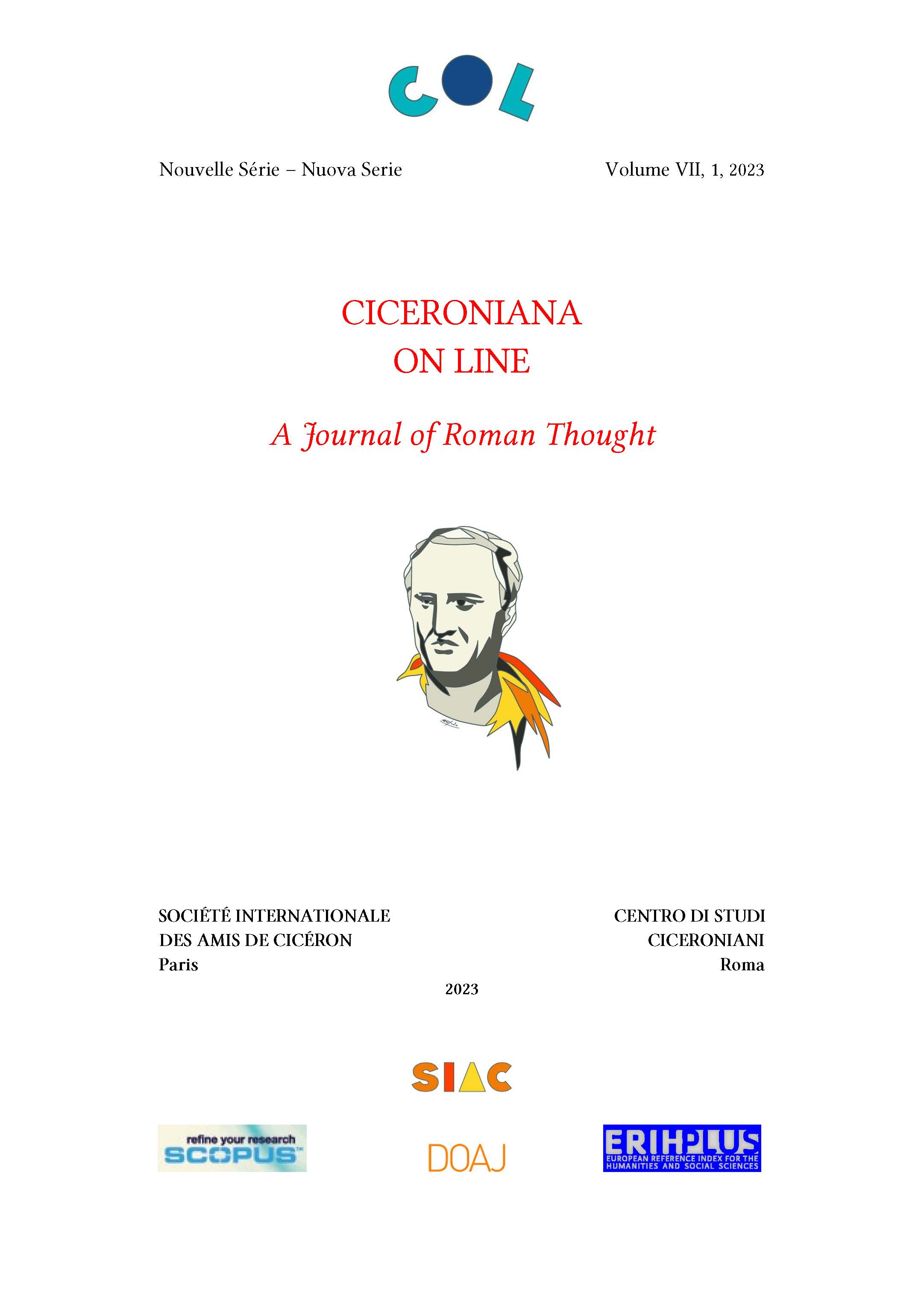 How to Cite
Oliva, M. (2023). The absence of landscape. Reconstructing educational spaces in Cicero . Ciceroniana on Line, 7(1), 95-123. https://doi.org/10.13135/2532-5353/7738
Copyright (c) 2023 Ciceroniana on line
This work is licensed under a Creative Commons Attribution-ShareAlike 4.0 International License.
Authors who publish with this journal agree to the following terms:


Authors retain copyright and grant the journal right of first publication with the work simultaneously licensed under a Creative Commons Attribution License that allows others to share the work with an acknowledgement of the work's authorship and initial publication in this journal.
Authors are able to enter into separate, additional contractual arrangements for the non-exclusive distribution of the journal's published version of the work (e.g., post it to an institutional repository or publish it in a book), with an acknowledgement of its initial publication in this journal.