"Quando dobbiamo consegnare il progetto?" "Mercredi prochain." "Até o dia 15 de abril." "OK, perfetto, c'è tempo ancora."
Développer des stratégies pragmatiques d'intercommunication par l'interaction plurilingue en ligne
Sandra Garbarino

Géraldine Lesparre

UPPA
Keywords:
Intercomprehension, Intercommunication, Plurilingual Interaction Training, Frameworks, UNITA
Abstract
Developing Pragmatic Intercommunication Strategies through Multilingual Online Interaction. In order to show how the UNITA context allows students to move on from intercomprehension to intercommunication in romance languages, this paper analyzes the use of pragmatic oral interaction strategies in intercomprehension by students in the context of a plurilingual and telecollaborative scenario.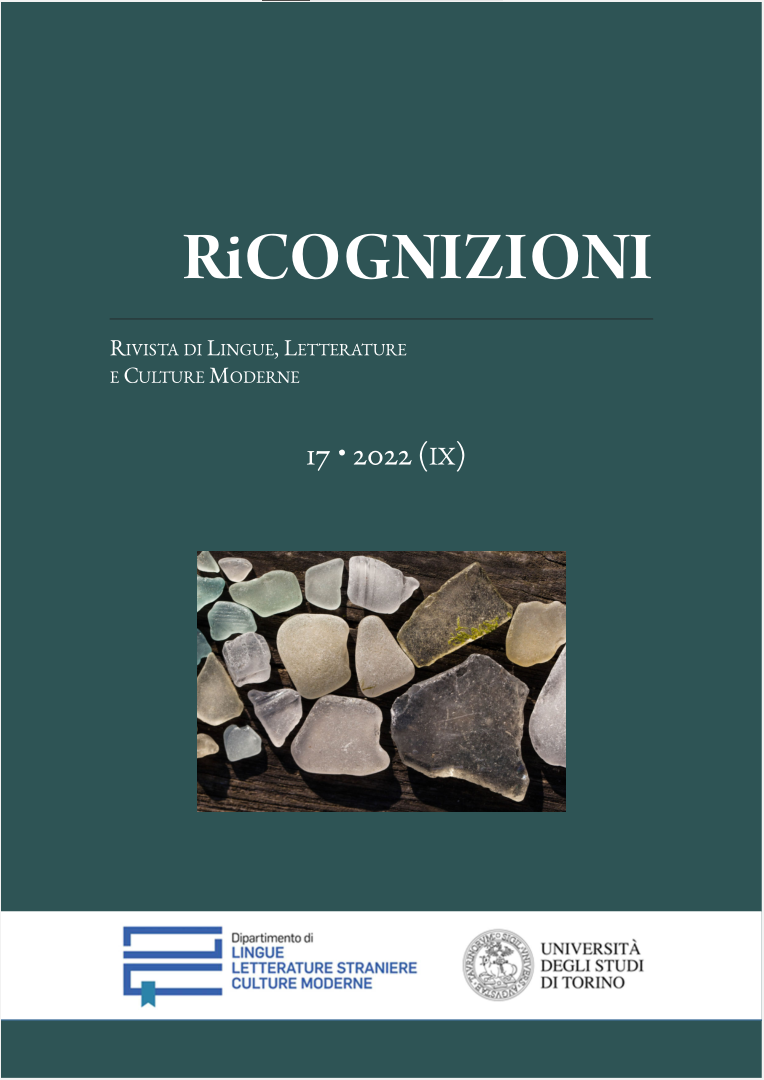 How to Cite
Garbarino, S., & Lesparre, G. (2022). "Quando dobbiamo consegnare il progetto?" "Mercredi prochain." "Até o dia 15 de abril." "OK, perfetto, c'è tempo ancora.": Développer des stratégies pragmatiques d'intercommunication par l'interaction plurilingue en ligne. RiCOGNIZIONI. Rivista Di Lingue E Letterature Straniere E Culture Moderne, 9(17). https://doi.org/10.13135/2384-8987/6805
RiCognizioni is published under a Creative Commons Attribution 4.0 International License.
With the licence CC-BY, authors retain the copyright, allowing anyone to download, reuse, re-print, modify, distribute and/or copy their contribution. The work must be properly attributed to its author.
It is not necessary to ask further permissions both to author or journal board.