Fraus legi between Cicero and the classical jurisprudence
Andrea Trisciuoglio, AT

Turin University
Abstract
Cicero's Pro Plancio discusses the specific procedure for selecting judges in light of the lex Licinia of 55 BC on the crimen sodaliciorum. Through a close reading of those passages, the paper seeks to confirm the thesis first put forward by Fascione, according to which the jurists of the classical age drew inspiration from the theoretical reflection on the fraus legi developed in relation to the public legislation of the republican era.
Downloads
Download data is not yet available.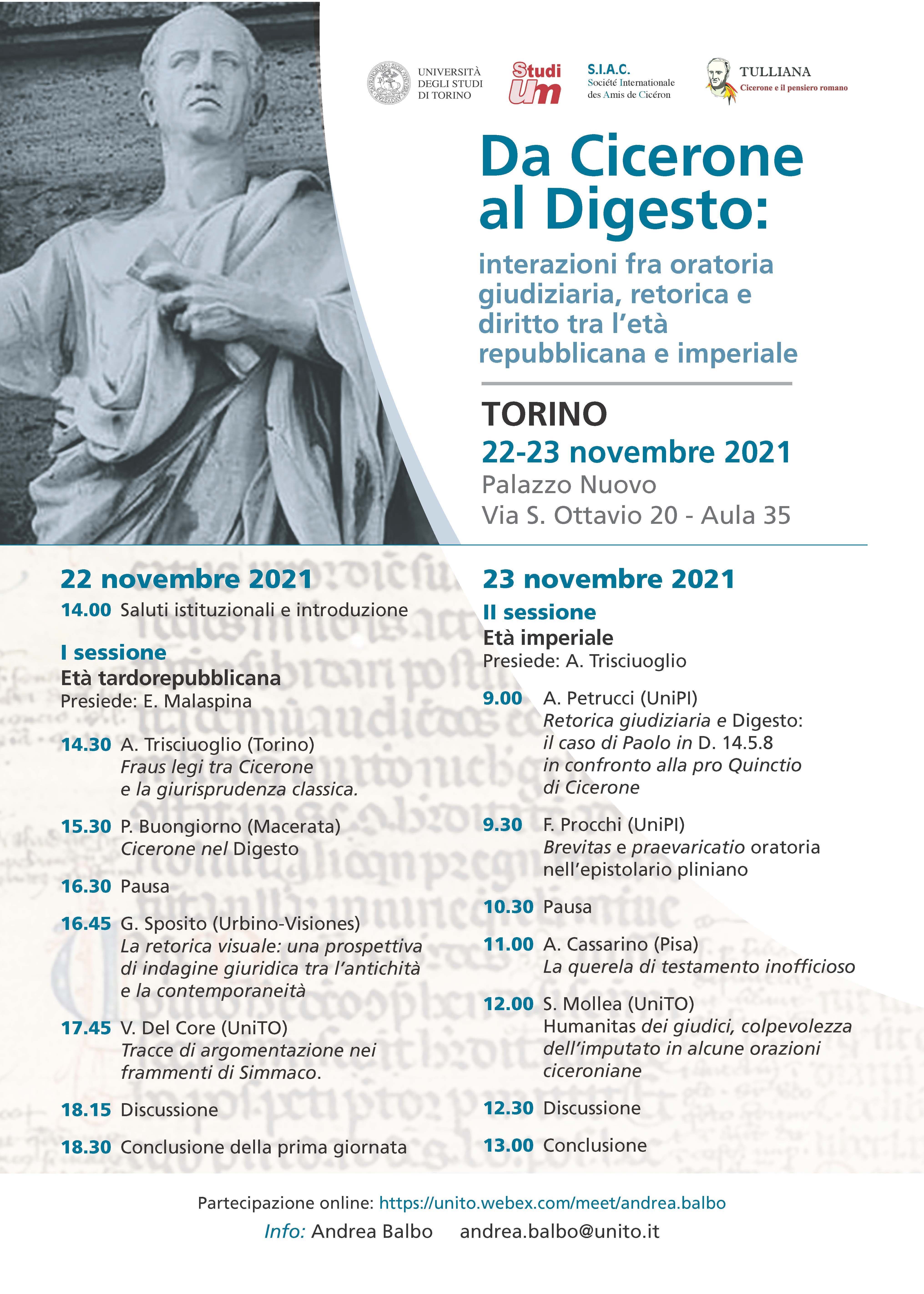 How to Cite
Trisciuoglio, A. (2023). Fraus legi between Cicero and the classical jurisprudence. Ciceroniana on Line, 6(2), 219-232. https://doi.org/10.13135/2532-5353/7266
This work is licensed under a Creative Commons Attribution-ShareAlike 4.0 International License.
Authors who publish with this journal agree to the following terms:


Authors retain copyright and grant the journal right of first publication with the work simultaneously licensed under a Creative Commons Attribution License that allows others to share the work with an acknowledgement of the work's authorship and initial publication in this journal.
Authors are able to enter into separate, additional contractual arrangements for the non-exclusive distribution of the journal's published version of the work (e.g., post it to an institutional repository or publish it in a book), with an acknowledgement of its initial publication in this journal.