Towards a Critical Edition of Cicero's De natura deorum
A Proposal for Codification Using the EVT Visualisation Tool
Eva Menga, EM

Università di Torino
Abstract
This article discusses the establishment of a digital edition of Cicero's De natura deorum. It examines nine recentiores manuscripts and three other manuscripts that serve as progenitors of the recentior tradition. The digital edition was written using the XML-TEI language, and the EVT software (Edition Visualization Technology) was used for visualization. In this framework, I show examples of the encoding of some apparatus entries and their visualization on the web. In addition, I analyse encoding and visualisation problems, such as overlapping variants. The overall aim of this study is to test the EVT software in a novel context, as it has never been used on classical texts with such a complex tradition as
the De natura deorum.
Downloads
Download data is not yet available.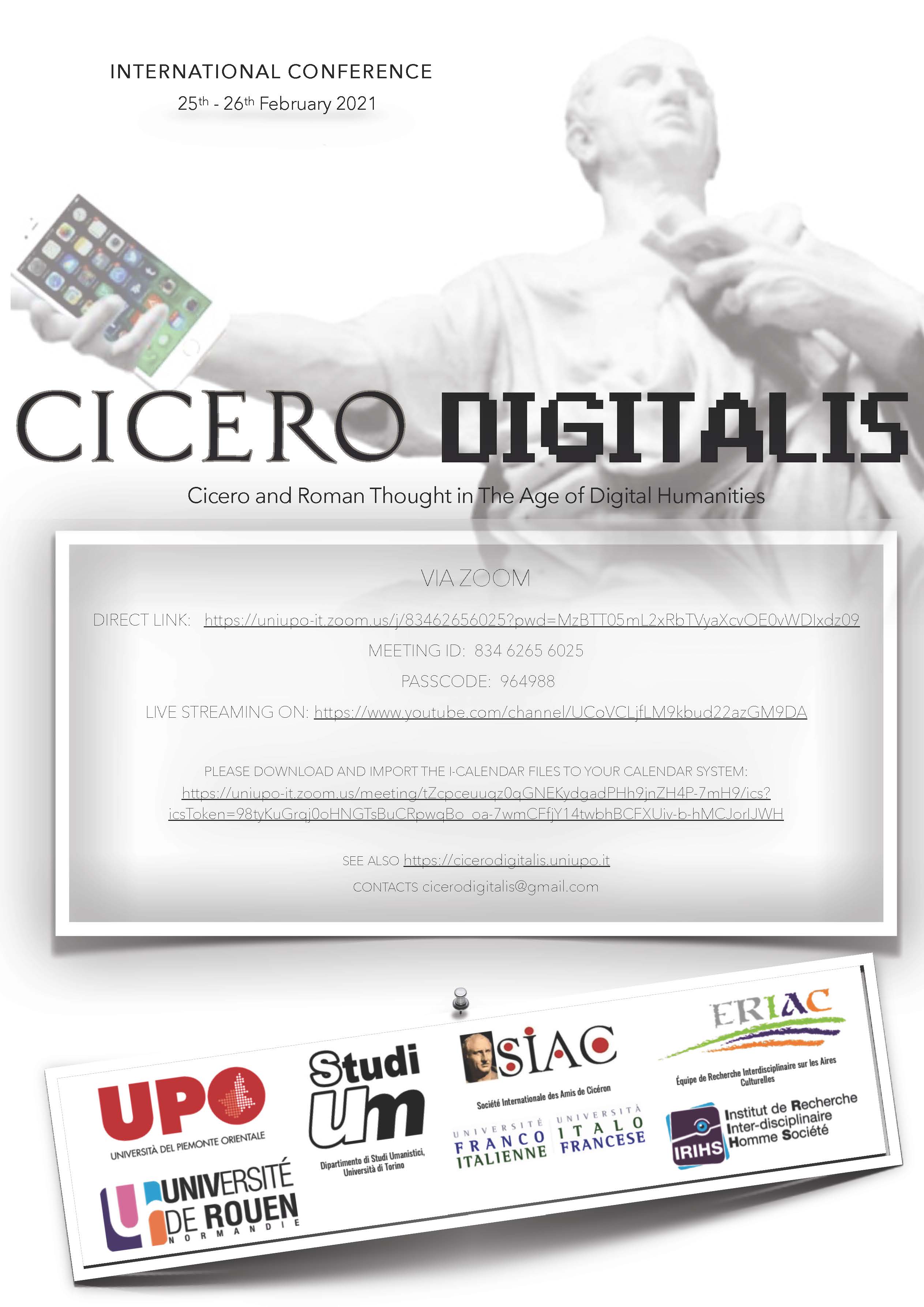 How to Cite
Menga, E. (2021). Towards a Critical Edition of Cicero's De natura deorum: A Proposal for Codification Using the EVT Visualisation Tool. Ciceroniana on Line, 5(2), 313-338. https://doi.org/10.13135/2532-5353/6525
Copyright (c) 2021 Ciceroniana on line
This work is licensed under a Creative Commons Attribution-ShareAlike 4.0 International License.
Authors who publish with this journal agree to the following terms:


Authors retain copyright and grant the journal right of first publication with the work simultaneously licensed under a Creative Commons Attribution License that allows others to share the work with an acknowledgement of the work's authorship and initial publication in this journal.
Authors are able to enter into separate, additional contractual arrangements for the non-exclusive distribution of the journal's published version of the work (e.g., post it to an institutional repository or publish it in a book), with an acknowledgement of its initial publication in this journal.