'The American Non-Dream'
Addiction and the Grotesque Body in William S. Burroughs' Works
Elisa Sabbadin

University College Cork
Keywords:
American Literature; Cold War Literature; Grotesque Body; William S. Burroughs
Abstract
This paper discusses the tropes of addiction and the grotesque body as William S. Burroughs' paradigms for social control and subversion, further illustrating how they refer to the social, political, and economic context of the United States in the post-war decades. To do this, it highlights dynamics and images in Burroughs' works which concern invasion, predation, and control. The author's conceptions of the 'junk pyramid,' the 'naked lunch,' and the 'soft machine' illuminate his theories on oppression and parasitism.
The author bases his discussions on models of production and consumption which characterize post-war capitalism and all power systems and hierarchies. Opioids, or 'junk,' emerge as both mechanisms of social control and positive metaphors of free exchanges between the (grotesque) body, or the national body, and the Other, or the 'non-American' as they open the body to external infiltration. As a mechanism of disruption, junk represents the threat of subversion and transformation.
Burroughs' narrative of resistance comes to include a struggle against the control of the human consciousness as well, as his 'American non-dream' theorizes a conspiracy of the media and language as control mechanisms. The concrete counter-cultural solutions proposed by Burroughs include spontaneity and experimentation in consciousness with such techniques as cut-ups, fold-ins, and collaborations. His proposition is to liberate consciousness and to eschew the predatory nature of social structures and hierarchies.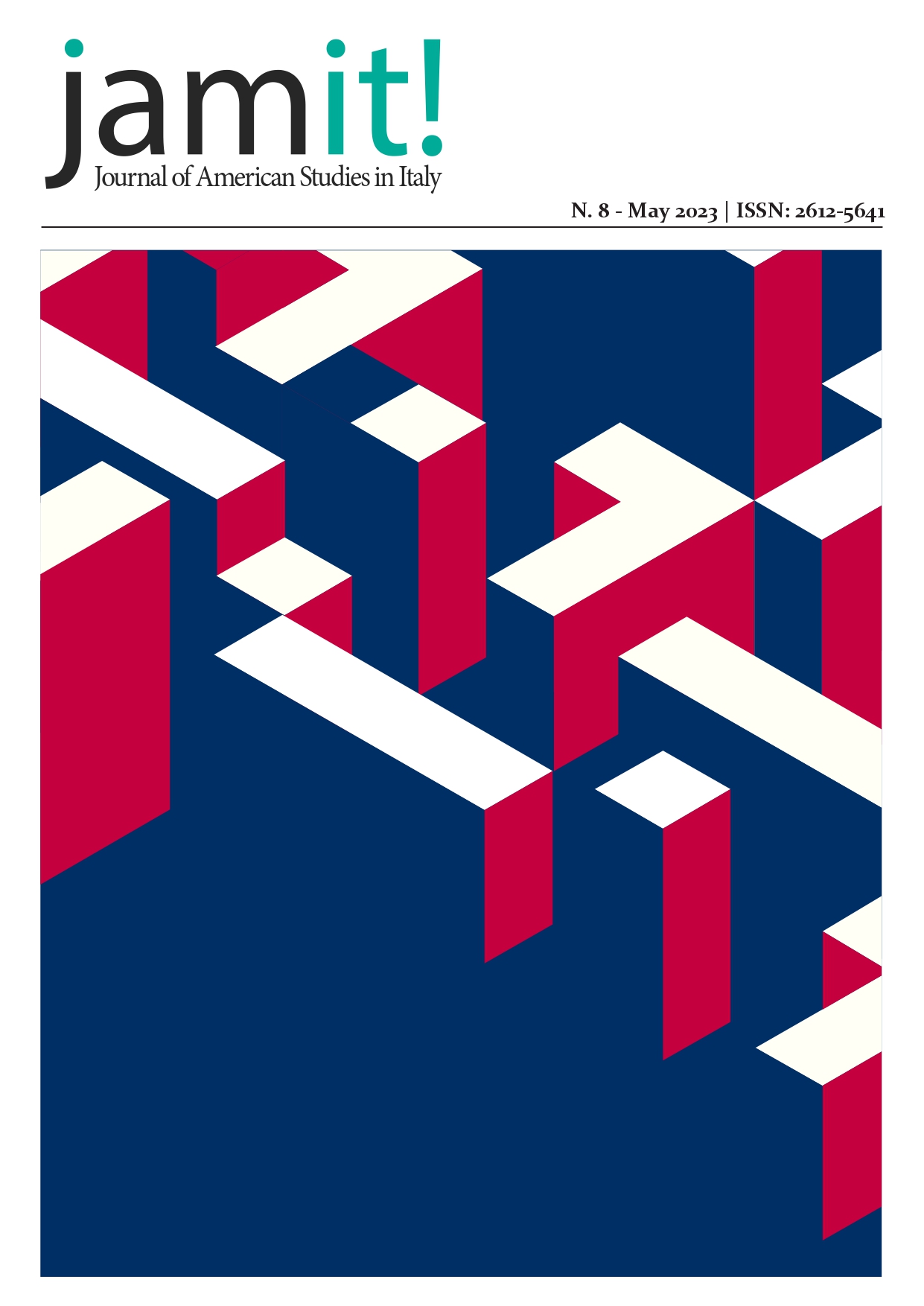 Copyright (c) 2023 Elisa Sabbadin
This work is licensed under a Creative Commons Attribution-NonCommercial-NoDerivatives 4.0 International License.
Authors who publish with this journal agree to the following terms:
Authors retain the copyright and full publishing rights for their submissions to the journal.

Authors grant the journal right of first publication with the work simultaneously licensed under a Creative Commons Attribution-NonCommercial-NoDerivatives 4.0 International License that allows others to share unedited work for non-commercial purposes with an acknowledgement of the work's authorship and initial publication in this journal.
Authors are able to enter into separate, additional contractual arrangements for the non-exclusive distribution of the journal's published version of the work (e.g., post it to an institutional repository or publish it in a book), with an acknowledgement of its initial publication in this journal.
Authors are permitted and encouraged to post their work online (e.g., in institutional repositories or on their website) prior to and during the submission process, as it can lead to productive exchanges, as well as earlier and greater citation of published work (See The Effect of Open Access).