Diritto e Religione. Esempi dal romanzo gotico inglese
Daniela Carpi

Università di Verona
Parole chiave:
Law, religion, English Literature, Gothic novels
Abstract
The essay highlights the mutual interaction of Law and Religion. Instead of embracing the secular separation between these two domains, the Author focuses her attention on the elements which Law shares with Religion. In particular, Law and Religion: a) are based on a complex system of prescriptions and prohibitions; b) keep and guard an inner sense of mystery and inaccessibility; c) are communicated through a bulk of symbols and rituals; d) mark a tension towards transcendence. The general arguments, discussed on a theoretical and epistemological level, are therefore analyzed and discussed with reference to English Gothic novels, such as Vathek by W. Beckford and Melmoth the Wanderer by C. Maturin.
Downloads
I dati di download non sono ancora disponibili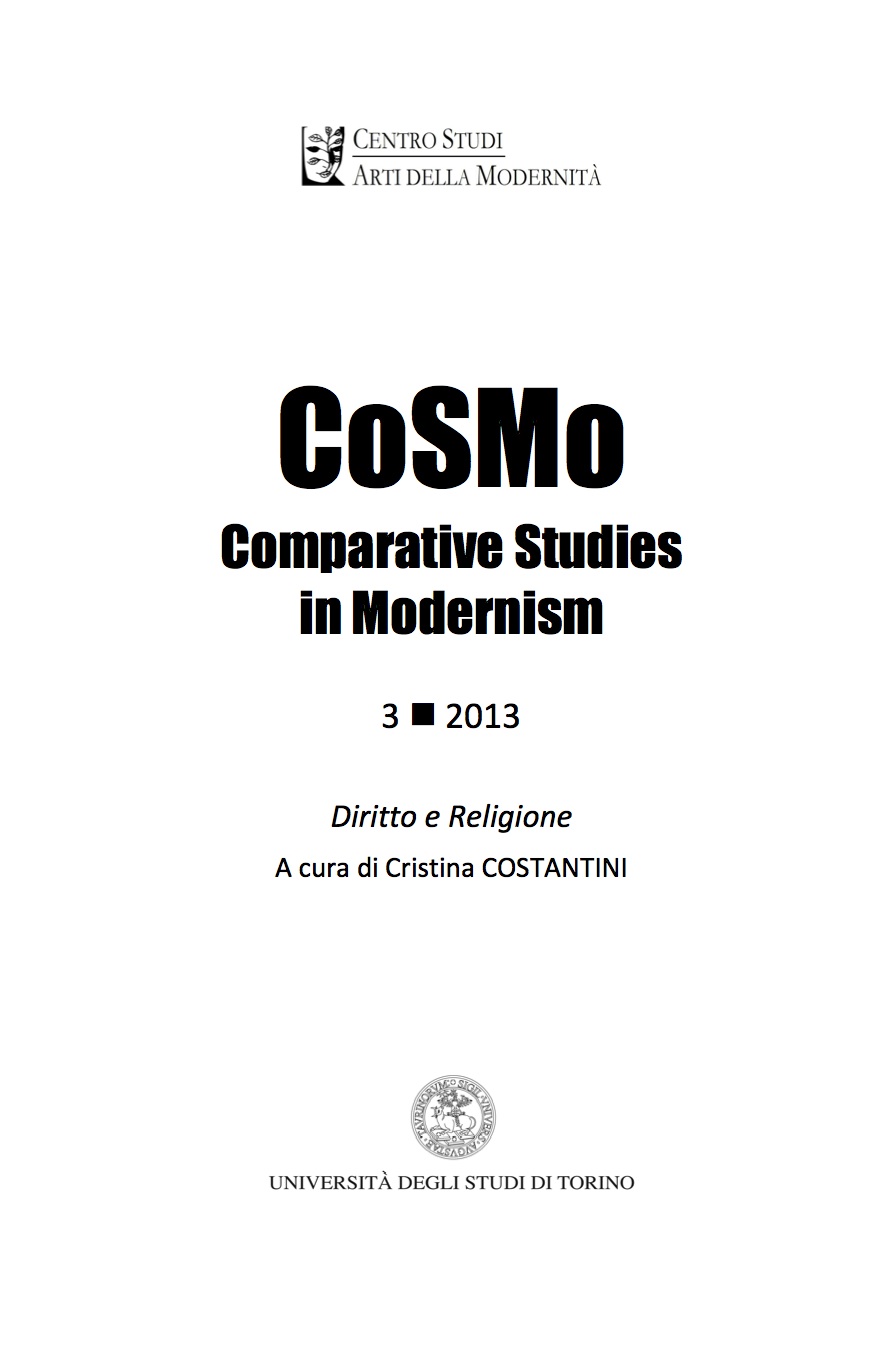 Gli autori mantengono i diritti sulla loro opera e cedono alla rivista il diritto di prima pubblicazione dell'opera, contemporaneamente licenziata sotto una Licenza Creative Commons - Attribuzione che permette ad altri di condividere l'opera indicando la paternità intellettuale e la prima pubblicazione su questa rivista.